Dec 6, 2021 3:42:37 PM
·
3 min read
The 3 Keys to Modernizing Large-Scale Signage Deployments

Daniel Hurtado
Product Line Manager - Applications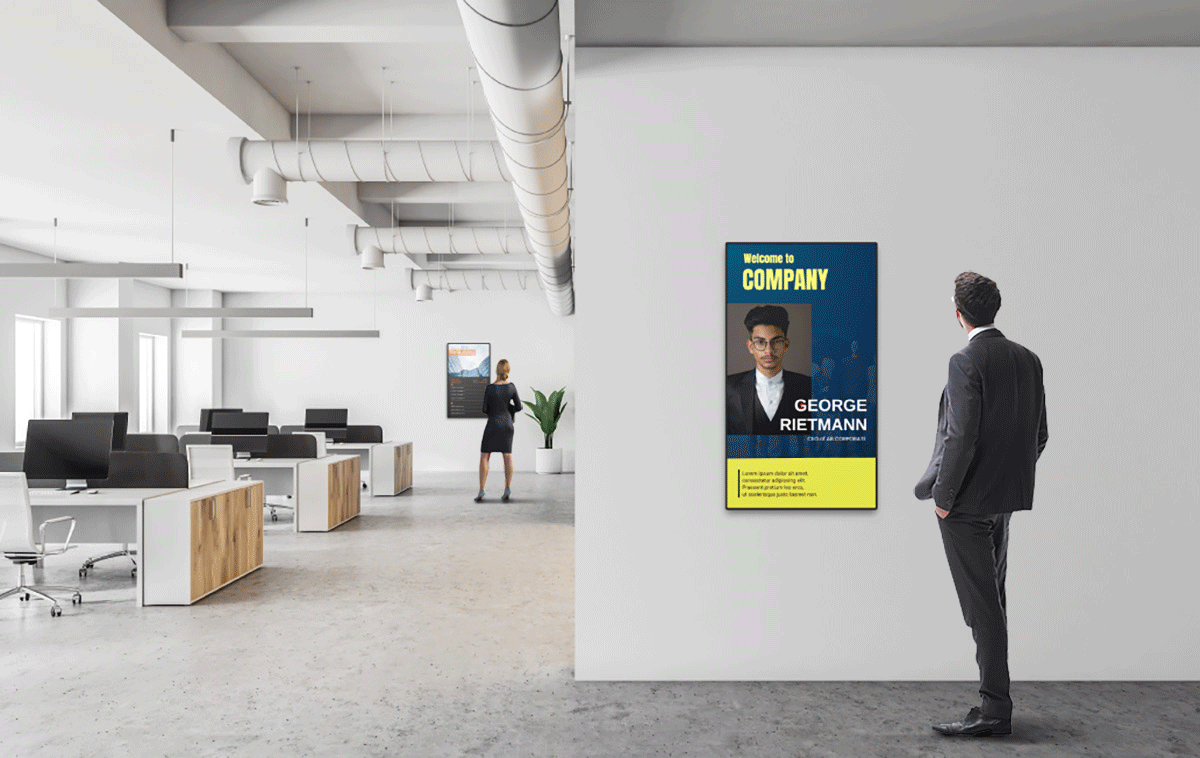 Content is King. This phrase has been at the forefront of our understanding for years. However, it is important to consider the impact of digital transformation and the effect on digital signage solutions. Previously, content management systems (CMS) for digital signage were built with the idea that content is difficult to create, refresh, and requires central management. Despite this, video content is prevailing as the medium of choice — as knowledge, ease of use, and technology become widely available. Content is no longer a key differentiator but rather a medium that is widely created and distributed in today's world. With technology readily available, the ability to create content becoming easier, and the number of screens skyrocketing: the question presents itself, if not content, what are the keys to successful large-scale signage deployments?
Reliability
There are three key factors to consider when seeking a modern approach to your digital signage solution. Take, for example, the importance of reliability within your implemented solution and the value provided by minimizing headaches for IT. As technology advances, so do the priorities of IT and the requirements of your solution. That's why deploying a solution that provides peace of mind and low levels of management beyond creating and distributing content is key. As a result, your solution should be complete and reliable, from monitoring, managing, troubleshooting, and security as these features enable your IT team to easily operate and scale the system when new demands emerge.
Scalability
Have you noticed digital display screens are on the rise and consistently growing in number? Today, you may require a small number of screens, but as the world becomes more and more digital and virtual in nature, the need to communicate visual information grows. With an increase in screens, you'll quickly recognize that your current solution may take additional effort to manage. When further management is required, scalability becomes a challenge and organizations often turn to do-it-yourself solutions. Inevitably, this creates challenges in terms of refreshing, updating, and managing relationships with many different vendor companies, hindering the ability to scale and further burdens your already overworked IT department. Instead, consider implementing a future-proof solution that supports long-term growth with limited interruptions. This will help in promoting both your short and long-term goals that are focused on scaling your digital signage for the future.

Flexibility
As we know, technology quickly changes and directly impacts our digital signage solution needs. The key to a successful digital signage solution is to ensure the deployment can support many different content formats and locations. However, you may experience a pain point within current enterprise solutions as the existing applications provide limited flexibility. These legacy applications require integration within your new modernized approach. Deploying a software-based, interoperable solution that supports these legacy applications with rather seamless integration is key to supporting your end-to-end transformation. Further, selecting a flexible solution presents an opportunity for improved communication and distribution of content in different formats, allowing you to deploy more screens to engage and inform. Often, this includes a mix of formats from a variety of sources and locations to support the integration of data from real-time activities. As data visualization drives the world, your implemented solution must be flexible in supporting the transformation.
Further Considerations
In your modernized digital signage solution, examining the long-term total cost of ownership allows for necessary consideration concerning the cost to operate the system. A standards-based software-defined solution, such as Userful's Visual Networking Platform, offers a system that not only provides reliability, scalability, and flexibility — all of which are essential to successful large-scale signage deployment beyond content but also one that maintains lower than normal operating costs.
With rapid technological advances, ensuring visual information is shared with the right people at the right time is crucial. This improves time-sensitive messaging, engages staff in-person or remote, and strengthens business processes and outcomes while ensuring IT is left with the capacity to perform in other areas. Userful allows any data or content source to be displayed on any screen or even any part of a screen anywhere in the world in real-time. Userful can be deployed to many sources across a variety of locations while centralizing management of the visual network — improving reliability, scalability, flexibility, and reducing the total cost of ownership. To learn more about modernizing your large-scale digital signage deployment, helping you navigate the digital transformation, check out our corporate signage solution and watch our on-demand webinar here.

Daniel Hurtado
Product Line Manager - Applications
daniel.hurtado@userful.com